Tuesday 16 December 2008
Michael Barrymore to work on Celebrity Big Brother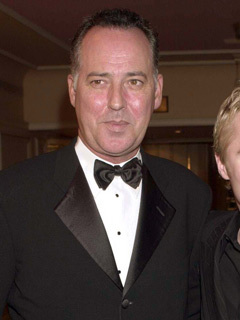 Michael Barrymore came 2nd on Celebrity Big Brother to Chantelle Houghton in 2006
Michael Barrymore is joining Celebrity Big Brother's Little Brother as a roving reporter.

The presenter, 56, appeared on Celebrity Big Brother in 2006 and came second to 'fake' celebrity Chantelle Houghton, 25.

'As one who knows what it's like to live in the Big Brother House, Michael will be able to offer his thoughts on how his fellow celebs are fairing,' says a spokesman for the show.
'As well as becoming BBLB's very own celeb task tester and on the street reporter.'
Channel 4's Celebrity Big Brother starts on 2 January 2009 at 9pm.
SEE PICS First time Rebecca Shiner goes topless>>
SEE PICS Big Brother's Rebecca Shiner flashes her boobs in a wet T-shirt competition>>
SEE PICS Big Brother romance gallery>>
SEE PICS Big Brother couples quiz>>
SEE PICS Big Brother contestants gallery>>
SEE PICS Big Brother launch night gallery>>
SEE PICS Big Brother past winners gallery>>
Holly Arnold