Wednesday 26 November 2008
Brendan Cole: John Sergeant was selfish to quit Strictly Come Dancing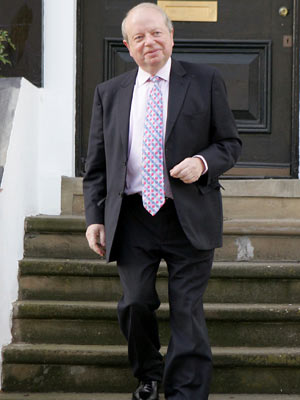 John Sergeant performed his last dance with Kristina Rihanoff on Saturday
Brendan Cole has hit out at John Sergeant for bowing out of Strictly Come Dancing.

The dancer, 32, paired with model Lisa Snowdon, insists the journalist was wrong to leave.

And he says he feels most sorry for John's partner Kristina Rihanoff.

'I believe he was very selfish for doing it,' he tells the Daily Mail.
'He obviously has his reasons, but I don't understand how you can work closely with someone for 13, 14, 15 weeks and then just let them down.'

Brendan was forced to pull out of the show last year after his partner Kelly Brook's dad died.

'I'm not surprised Kristina's upset. I know what its like, from when Kelly's father passed away.

'Kristina worked so hard and got the short straw with John and now it's all over.'

SEE VIDEO John Sergeant performs his last dance on Strictly Come Dancing>>
Stuck for the perfect Christmas gift? Save 30% when you subscribe to Now>>
Holly Arnold