Sunday 30 November 2008
Austin Healey: Strictly's made me more romantic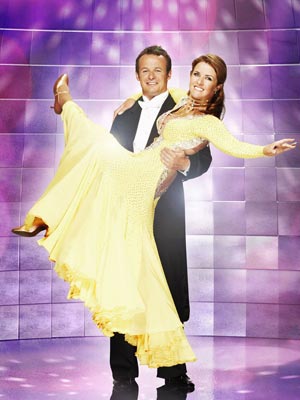 Austin Healey has become more sensitive since he joined Strictly Come Dancing
Rugby union ace Austin Healey is now one of the favourites to make the final of Strictly Come Dancing on 20 December.
The 35-year-old is charming viewers and thrilling his family with his amazing performances on the BBC show.
'My wife Louise has been amazingly supportive,' says Austin. 'The workload is huge and it's harder because we don't live in London, where the show's filmed – we live in Leicestershire – so I'm basically gone from Thursday to Sunday every week.'
But learning to dance has changed Austin's personality - for the better.
'I think Strictly's made me softer,' he insists. 'I've started to get more in touch with my feminine side, which is useful as I have four daughters and I need all the help I can bloody well get!'
Austin is dad to Ellie-Mae, 6, Daisy, 5, and twin daughters Bibi-Dee and Betsy, 7 months.

'They absolutely love Strictly,' says Austin. 'They're in the audience most weeks. I did it in the first place because my kids wanted me to. I'd do anything for them. My family's my most prized possession.'
Tonight TV presenter Christine Bleakley was elimated from the show.