Tuesday 04 November 2008
David Tennant: I may return to Doctor Who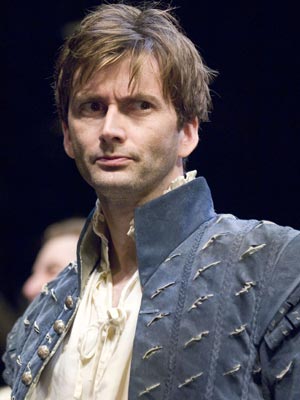 David Tennant will film 4 Doctor Who specials next year
David Tennant has not ruled out a surprise comeback as Doctor Who.

At the National TV Awards last week the actor announced he's leaving the BBC show in 2009.

But David, 37, says he hopes he'll have the chance to work with Steven Moffat, who will take over as the programme's head writer in 2010.

'I had a meeting with Steven and that was difficult because I love his writing,' he tells BBC Breakfast.
'Now I know some of his ideas I was tempted to change my mind.

'Who knows what might happen in the future? The door isn't necessarily closed forever.'

During his absence, David hopes Billie Piper, 26 – who previously played assistant Rose Tyler – will take over as the first female Time Lord.

'Why not? It's one of those parts any actor could bring something valid to, because it's a blank canvas every time.'

Meanwhile, James Nesbitt, 43, has ruled himself out of playing the next Doctor, saying it would be 'career suicide' because he could never do a better job than David.

SEE GALLERY David Tennant - Travels of the Time Lord>>

SEE GALLERY Doctor Who past and present>>