Monday 20 October 2008
Emmerdale star Ben Freeman cleared of rape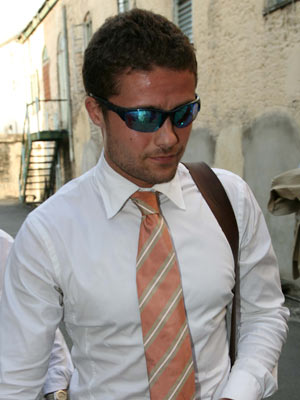 Ben Freeman is now dating actress Sophie Ladds
Ben Freeman has been found not guilty of raping a 16-year-old girl.

The former Emmerdale star was accused of assaulting the teen, now 17, by a pool while on holiday in Barbados in 2006.

Throughout the trial, Ben, 28, who played mechanic Scott Windsor in the popular soap, insisted that sex had been consensual.

The jury took just 90 minutes to reach their unanimous verdict. On leaving the court, the actor, who could have faced life in jail if convicted, broke down in tears.

'I'm grateful to be vindicated by the jury's verdict and am looking forward to spending time with my family and close friends who have been enormously supportive to me over the past two years,' he said.

Despite being cleared, Ben admits he's still bitter about being labelled a rapist.
'Everything in my life was falling apart and it was all based on lies,' he tells the Sunday Mirror. 'It was complete horror.

'Rape is one of the most heinous crimes and when you are accused of it as a well-known figure it is magnified a hundred times. It is true to say I've lost two years of my life.'

Ben says he's learned from the experience and has vowed to move on.

'I don't absolve myself from all guilt,' he says. 'I didn't do anything illegal - but it was very stupid. Having sex with a girl aged 16 in an open place was naive and immature.'