Tuesday 09 September 2008
Fern Britton's back…but for how long?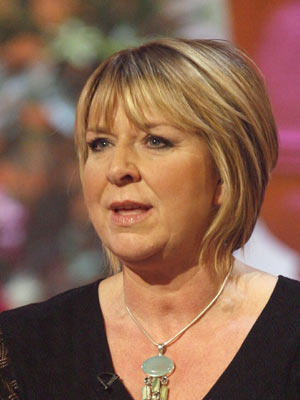 Fern Britton is keen to become a full-time mum.
Fern Britton is back on our screens onThis Morning after her 6-week summer break and she certainly looks less drained than before she headed off.
Her summer holiday in Cornwall gave her time to reflect on the 3 months of public criticism she's endured.

But rather than coming back fuelled with ambition, Fern's done a complete U-turn on her future. She's now preparing to call time on her career plans and become a full-time mum. She finally made up her mind to put her family first when one of her sons was mugged, as she revealed on This Morning last Tuesday.

'The holiday helped her get some strength back, but she's still very low,' our source reveals. 'Nothing's more important to Fern than her husband and children. She may not spend as much time with her kids as she wants, but there's no doubt she's a good mother and her kids adore her.'

For the time being, the 51-year-old TV presenter will focus on her husband, TV chef Phil Vickery, and children – twins Harry and Jack, 14, Grace, 12, and Winnie, 7.
Even before the furore – when it was revealed she didn't lose weight naturally, but cheated with a gastric band – Fern was already at loggerheads with ITV over her prospective fashion range for larger women.
But her position weakened after she was exposed and she had to accept a new ITV contract offering a similar salary – £600,000 a year – but more work. Fern's still too lacklustre to consider any new opportunities, unlike previous years when she lined up spin-off TV shows and corporate jobs.

Our source says: 'It's not helped by the fact that she still can't eat properly because of the gastric band, so her energy is limited and she's easily exhausted.'
See the full story in Now magazine dated 15 September 2008 - out now!