Saturday 06 September 2008
Anthony Edwards to return to ER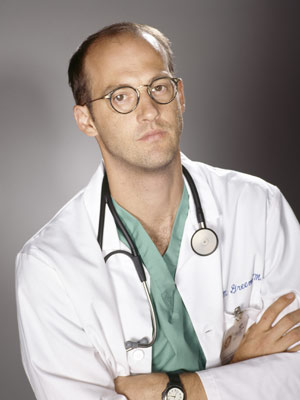 Anthony Edwards plays Dr Mark Greene
ER favourite Anthony Edwards will reprise his role as Dr Mark Greene in the final series.

The actor, 46, whose character died from a brain tumour in 2002, will appear in flashback scenes with past and present characters.
Anthony was an original cast member, along with George Clooney, when the show began in 1994.

Noah Wyle, 37, Dr John Carter in the programme, is also set to return.
NBC bosses have not revealed if George, 47, is scheduled to appear.
Holly Arnold