Monday 08 September 2008
Jessie Wallace: I never set foot in a gym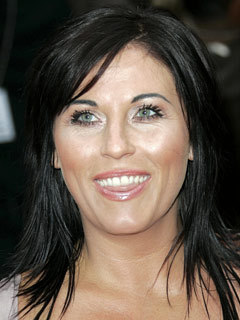 Jessie Wallace says the training for Strictly Come Dancing has left her aching all over
Jessie Wallace is looking trimmer than she's ever done – and it's all thanks to Strictly Come Dancing.
The show returns on 20 September and former EastEnders actress is already feeling the strain of the gruelling schedule.
'We're training so hard. My body's never ached like this – and in places I didn't know existed,' she tells Now. 'I can feel myself getting fitter all the time.'
The 37-year-old has been paired with Darren Bennett and says her regime for getting in shape for the show consisted of 'lots of long walks with my dogs'.

But one thing you won't catch her doing it sweating it out on the treadmill.
'I never set foot in the gym,' she insists.
To read the full interview, see this week's issue of Now, dated 8 September.