Saturday 09 August 2008
The Apprentice's Claire Young: I know I need to lose weight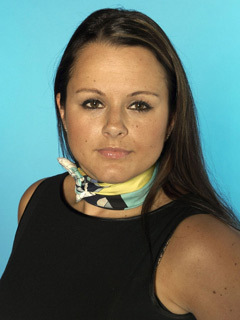 Claire Young was a runner-up on The Apprentice
The Apprentice contestant Claire Young says she was shocked at how large her backside appeared on the hit show.

And it has even compelled her to pursue a strict diet and exercise regime.
'It has been a bit of a wake-up call for me,' she says.
'When I look back and see myself, I think "Oh my God! Is my bum actually that big?"'
'I know I need to lose weight, and I will. Ideally I'd liked to be a size 12.'
And Claire, 29, has hired help to keep her on track.

'I want to compete in the London Marathon next year so I've even got a personal trainer,' she says.
'I love chocolate so I know it's going to be tough.'