Thursday 26 June 2008
SEE PICS Big Brother's Jen and Dale kiss in the shower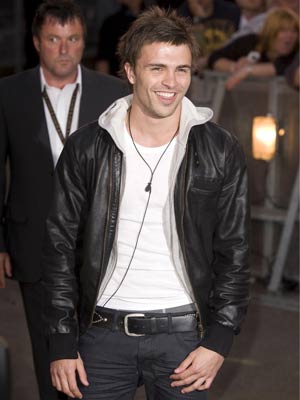 PE teacher: Dale Howard
Big Brother
's
Dale Howard
and
Jennifer Clarke
shared what appeared to be a snog in the shower.
The pair have been flirting since they entered the house earlier this month.
But they took things a step further by washing together.
Jennifer, 21, even rubbed soap into the PE teacher's back.

Hunky Dale, 21, has already said he fancies mum-of-one, Jen.
And she's now told fellow housemates she thinks she's falling for him.
'Isn't he the sweetest most caring person ever?' she's said. 'He's a great bloke and a really nice person.
'He's totally gone up in my estimation as time has gone on in here.
'You tend to find people that are attractive are arrogant but he's not like that at all.'
SEE PICS Big Brother's Jen and Dale showering together here>>
SEE PICS Big Brother romance gallery>>
SEE PICS Big Brother couples quiz>>
SEE PICS Big Brother contestants gallery>>
SEE PICS Big Brother launch night gallery>>