Thursday 15 May 2008
SEE VIDEO Sara Dhada fired on The Apprentice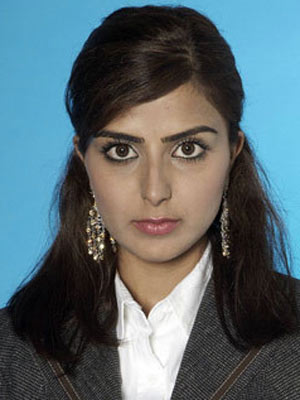 Sara Dhada failed to sell any wedding cakes
Sara Dhada
became the latest contestant to be fired by
Sir Alan Sugar
on
The Apprentice
.
The car trader was given the boot after her team Renaissance, led by
Helene Speight
, lost the wedding fair task at Birmingham's NEC.
Sara, 25, had failed to shift any wedding cakes and Sir Alan, 61, felt her hard-selling tactics were too strong.
'For the past eight weeks there's been lots of suggestions that you actually don't do anything,' he told her. 'Your arguments are always very confusing. You've alienated customers and that's the feedback I got. You're fired!'
Sara says she's relieved to be off the show. 'It was so stressful. The tasks were fine but the people were not who I wanted to be around,' she tells the Daily Mail. 'I felt interrogated, attacked and ganged up on.'
SEE VIDEO Sara Dhada is fired on The Apprentice…