Ollie Locke
Facts all about:
Since his rise to fame on Made In Chelsea, Ollie Locke has starred in Celebrity Big Brother and released his memoir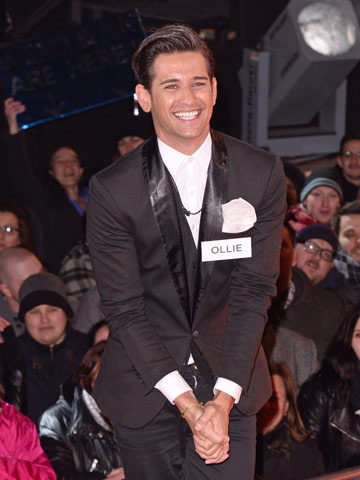 Birth name
Oliver Locke

Birthday
20 March 1987
Star sign
Pisces

Birthplace
Southampton, Hampshire
Before finding fame on E4's BAFTA award-winning show Made In Chelsea,
Ollie Locke
was born in Southampton, Hampshire and attended Hampshire Collegiate School.
His mother is BBC presenter Sarah Locke and he has a sister named Amelia.
After his upbringing in Southampton, Ollie moved to London in 2006, where he worked unpaid for an independent magazine in Chelsea.
Ollie held a job as a VIP host at the exclusive London celebrity hangout Whisky Mist, after being hired by Leslie Ash and Lee Chapman at their bar JuJu on the King's Road.
The reality star began his TV career on 9 May 2011 when the first episode of Made In Chelsea aired.
During the show he split up with Greek singer Gabriella Ellis, declaring he wanted to date men.
However, he then swiftly moved on to Chloe Green - the daughter of billionaire Topshop entrepreneur Philip Green - before splitting up with her in the second series.
Ollie Locke
also dated model and co-star Ashley James before leaving the cast on 17 June 2013.
In June 2012, Ollie was pounced on by male passer-by outside a nightclub at close friend Cheska Hull's 26th birthday party.
He released his memoir Laid In Chelsea in October 2013 which tells how Ollie came to make his TV debut and gives an insight on Chelsea life and relationships.
He appeared in the thirteenth series of Celebrity Big Brother in January 2014, where he entered the house handcuffed to entertainer Lionel Blair.
Ollie made it to the final and came third in the competition, leaving the house on 30 January. He grew close to The Only Way Is Essex star Sam Faiers during his stay, but later admitted that he hadn't seen her since.
On 4 February 2014,
Ollie Locke
joined BBC Radio 1 presenter Gemma Cairney, Georgia LA and Georgie Okell on their online TV show The Fox Problem.
Read full bio
Ollie Locke news
Now TV
Ollie Locke videos