Danielle Peazer news
Danielle Peazer pictures
Facts all about:
Danielle Peazer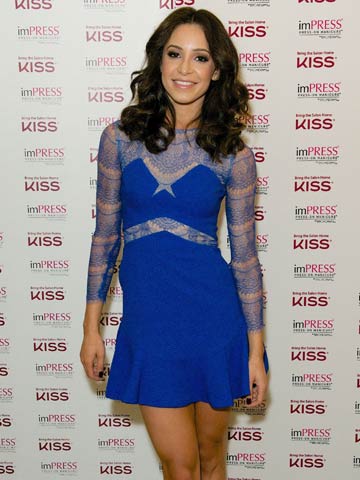 Birth name
Danielle Claire Peazer
Birthday
10 June 1988
Star sign
Gemini
Birthplace
London, UK
Danielle Peazer
was born to parents Jon and Pat in London in 1988. She has a sister named Sarah.
Danielle started dancing after her mum enrolled her in classes as a child. She began her professional career at the age of 16.
After graduating from the English National Ballet School, Danielle continued to train before landing her first commercial job dancing for Leona Lewis at the 2008 Brit Awards.
She's since built up an impressive CV, performing with stars including Kylie Minogue, Justin Timberlake, Katy Perry and Jessie J.
Aside from ballet, Danielle is also skilled in dance forms including tap, modern, hip hop and jazz.
Despite already having a very successful career,
Danielle Peazer
was thrust further into the limelight when she appeared as a backing dancer on The X Factor in 2010.
On the show, Danielle met One Direction singer Liam Payne. The pair hit it off and were reported to have been spotted 'snogging'.
Danielle and Liam fell for each other and started a serious long-term relationship. They moved in together and adopted a cute dog called Loki.
Pretty Danielle often joined Liam on tour around the world and became good friends with his older sisters Ruth and Nicola.
The couple shocked fans when they briefly ended things in 2012. They reunited a few months later but separated for good in May 2013.
A representative said the break-up was 'amicable' and Danielle continued to support 1D on her Twitter page.
Danielle carried on dancing after her split from Liam, showing off her moves at events such as Glasgow's Commonwealth Games 2014 and performing alongside musicians including Union J.
She's also created a fashion blog called Idle Lane, on which she tells fans where she's bought her clothes from and what beauty products she's wearing.
Danielle Peazer
launched a YouTube channel based on fitness and dance in 2014.
The pretty brunette's profile has sky-rocketed and she's hooked up with companies including Claire's and appeared in campaigns for charities such as Jeans For Genes.