Aquarius - your character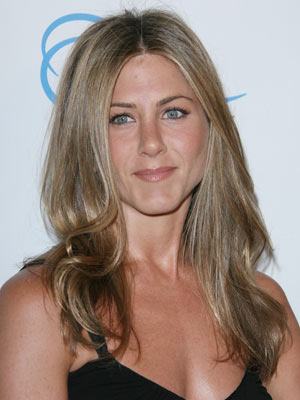 Element: Air

Ruling Planet: Uranus

Lucky Stone: Amethyst

Symbol: The Water carrier

Glance around any crowded room and Miss Aquarius should be easy to spot. She's the one with the peacock-blue streak in her hair, black nail varnish and unusual combination of clothes that on anyone else would look odd but on her, somehow seems to work.

As for Mr Aquarius he could look rather similar, on the other hand he could just as easily appear to have slept in the unusual ensemble he's thrown on while his mind was otherwise engaged.

The one thing you can certainly say about Aquarius is that these people are unique. There's no-one quite like them and their minds work differently from those of most other people.

Their inbuilt contrariness begins with their symbol – the water carrier. This surely ought to signify that Aquarius is a water sign. But no. Aquarius belongs to the air element whose subjects live in the realm of ideas and mental pursuits.

So what's that jug of water all about? Astrologers can't agree. Some say it represents the life giving force that Aquarius feels compelled to distribute to all and sundry, demonstrating their humanitarian instincts. Others say it symbolises Aquarius' thirst for knowledge which they gather in order to share with others.

Whatever the truth of it, people born under the sign of the water carrier do care deeply about humanity but humanity in general. They're likely to wear themselves out collecting for victims of the latest major earthquake while failing to notice that their friend is living by candlelight because she can't pay her electricity bill.

Draw this to Aquarius' attention however and these kind hearted types will stump up the cash and then phone the power company to bawl them out for their outrageous behaviour.

Because that's the other thing about Aquarius, they're always on the side of the underdog and are passionately concerned with justice. Not necessarily the sort that's dispensed in a court of law – but natural justice. 'It's not fair!' is the unofficial Aquarius motto and they'll spend a lifetime trying to right fundamental wrongs.

Ruled by the unpredictable planet Uranus as well as belonging to the air element, Aquarius hates to feel tied down, requires complete freedom and doesn't see the need to do things other people take for granted.
Because of this they often earn a reputation for being eccentric and since this sign is 'fixed' they can also be stubborn.

Once they've made up their mind about something it's very difficult to get them to change it. Only two approaches stand any chance of getting them to rethink – convince them that there's a fault in their logic or arouse the sympathy that's never far from the surface.

Aquarius in Love

One of the advantages for anyone in love with Aquarius is that when these individuals say they're not bothered about money or status symbols, they're not just trying to sound noble, they really mean it.

A penniless poet will probably impress them more than a millionaire in a flash sports car.

On the other hand they're so caught up in new ideas and in depth discussions they have little time for romance. It's not impossible for Aquarius to fall in love but they love first with their heads and then their hearts.

They're attracted to witty conversation, knowledge they haven't come across before and a life of constant change and variety. Provide this and Aquarius will be a loyal and loving partner, though a little distant at times.

Fellow Air signs Gemini and Libra will cope best with Aquarius need for freedom.