Baby names: celebrity baby names A to Z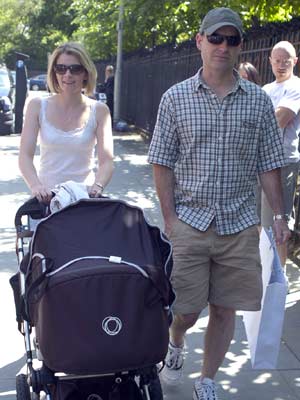 Celebrity baby names A: Alfie
We just love finding out celebrity baby names.

And judging by some of the ones we've come across, the stars have a lot of fun deciding what to call their tiny tots.

Desperate to know what celebrity baby names famous faces such as Gwyneth Paltrow, Madonna, Will Smith and Catherine Zeta Jones have picked?

You'll have to keep on reading.

Ranging from cute to crazy and timeless to trendy, we've created an A-Z of the best celebrity baby names.

We'll even explain the meanings behind the monikers.

A names seem to popular among A-listers, with Elle McPherson, Casey Affleck and Jade Jagger all giving their kids titles starting with the first letter of the alphabet.

Alfie Sam Robert Beck is the son of ex-Coronation Street actress Jane Danson and Robert Beck. Alfie is a shortened version of the traditional English name Alfred, meaning 'wise' and Sam has Hebrew origins meaning 'sun child'.

Bailey, Beau and Bluebell are children that belong to some of the best-known people on the planet – but can you guess who?

Lauren Laverne and Graeme Fisher's son goes by Fergus James. Did you know Fergus is Scottish, Gaelic and Irish in origin and means 'supreme man'?

You're in good company if you're a fan of monikers start with a K. Sophie Ellis-Bextor welcomed son Kit in 2007, while Brad Pitt and Angelina Jolie settled for Knox after expanding their brood in 2008.

London might be the capital of England but it's also all the name of Velvet Revolver guitarist Slash's daughter. She's thought to have been conceived there. Ooh!

Two star sprogs answer to Tallulah and Usher loved his own label so much he gave it to his son too.

Convinced there can't be any celebrity baby names beginning with Z, Y and Z?

Wrong.

Stars like Donnie Wahlberg, Sinead O'Connor and Gwen Stefani have all come up with some including Xavier, Yeshua and Zuma.


Author:
Updated: 2014-09-04 14:37:46