Now's 50 Most Shocking Showbiz Scandals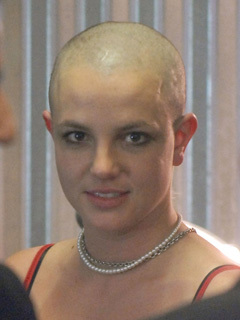 No 2: Britney Spears loses it
In February 2007, Britney Spears walked straight out of rehab and into an LA hair salon.

She asked the owner to shave off her hair but when she refused, Brit took the clippers and did it herself.

Over the next few days, she slipped into a worrying personal crisis, which involved rehab again, attempting to jump out in front of traffic and attacking a paparazzo's car with an umbrella.