Gavin And Stacey star Ruth Jones' incredible weight loss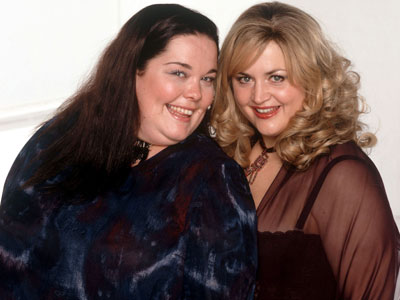 Gavin And Stacey star Ruth Jones' incredible weight loss
Ruth Jones and Lisa Riley star in the hit TV show Fat Friends in 2000.

The show tells the story of a group of overweight friends trying to shed the pounds at their local slimming club.

Nothing says sexy more than Ruth's blonde curls and curves but nowadays she's sporting a very different look.