Jennifer Aniston and Justin Theroux attend Five film screening in New York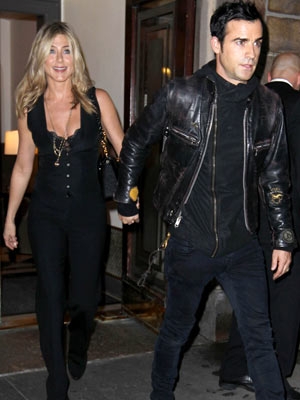 Justin Theroux Jennifer Aniston
Justin Theroux strides out of the couple's New York apartment, holding Jennifer Aniston's hand.

The couple are on the way to the Skylight SoHo for a screening of Five - an anthologyof 5 short films about breast cancer.

Jen, Alicia Keyes, Annie Potts, Bob Newhart and Demi Moore directed the films.
Author:
Updated: 2011-09-27 17:18:06