Thursday 13 September 2012
Kate Middleton dresses like my gran!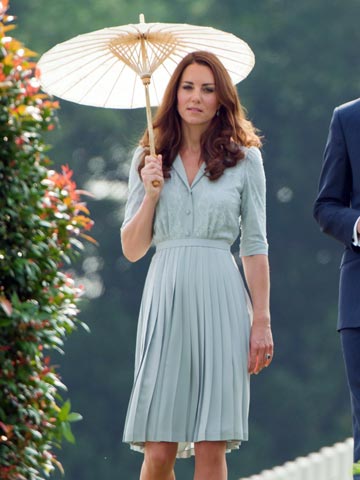 Kate Middleton's dress makes her look frumpy
What was
Kate Middleton
thinking when she stepped out at the Kranji Commonwealth War Cemetery yesterday?
The Duchess of Cambridge and Prince William are currently at the Singapore stage of their Diamond Jubilee Tour and Kate's wardrobe has left us wondering why she's taken to dressing a bit old for her age.
The last time I saw a frock like this, it was on my gran!
It's all so wrong, from the colour, to the fabric – and don't get me started on the pleats.
The creation that Kate wore was designed by Jenny Packham and was in a bespoke duck egg blue with a lace panel. Need we say more?
Kate, may we make a suggestion? You are only 30, so please dress your age and become the style icon that we all want you to be.
Maybe you should get Victoria Beckham on speed-dial...
NEW PICTURES Kate Middleton visits National Orchid Garden with Prince William
SEE PICTURES Kate Middleton's Style File
NEW PICTURES Kate Middleton wears Singapore designer's dress on Jubilee Tour with Prince William
Karen Buglass