Wednesday 25 July 2012
Get a Kate Middleton Olympic necklace and save £48,946.75!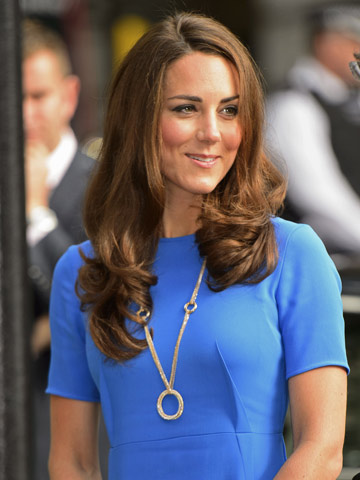 Kate Middleton models her £49,000 Cartier necklace
Kate Middleton knows the eyes of the world are on us for London 2012 and she and Prince William are going to be at every Olympic event possible.
For a visit to the National Portrait Gallery last week, Kate chose a patriotic royal blue dress designed by Stella McCartney - who created Team GB's official kit - accessorised with a ringed necklace from Cartier which cost £49,000.
Don't tell Prince Charles, who pays his daughter-in-law's work wardrobe, but Kate could've found a similar necklace by Diamonique by Andrea McClean at QVC for £53.25, which would've saved £48,946.75!
SEE PICTURES Kate Middleton and sister Pippa cheer on Andy Murray in Wimbledon final against Roger Federer>>
SEE PICTURES Kate Middleton Style File>>
SEE PICTURES Kate Middleton and Prince William dazzle in LA>>
Alison Tay