Friday 27 July 2012
Grab Pippa Middleton's new bag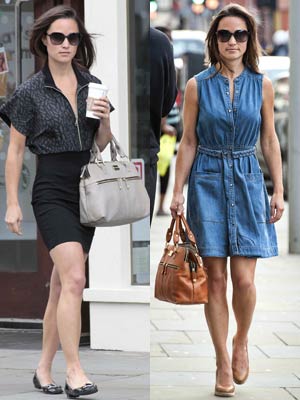 Pippa Middleton loves her Modalu Pippa bag
Pippa Middleton loves her Modalu Pippa bag so much she owns five!
Pippa already has her namesake tote in navy, tan, black, black croc and brown croc but Now Online has had a sneak preview of Modulu's Autumn/Winter 2012 look book and it's good news for Ms Middleton.
Next season the Pippa bag will come in 11 different shades including zingy emerald and foxy fuchsia so Pippa can add a few more to her collection.
The Pippa will also come in a sleek shoulder-bag style in nude croc, powder and shark.
Prices: £69 for the Pippa purse - available in 14 different colours - £152 for the shoulder bag and £220 for the medium Pippa grab bag.
Shop online for the Pippa collection >>>
Alison Tay