Friday 15 June 2012
Alexa Chung channels the 60s in cute monochrome shift dress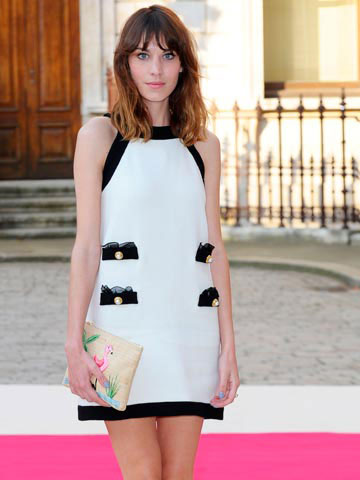 Alexa Chung makes a style statement in monochrome
Alexa Chung scored yet another style hit in an understated black and white Moschino shift dress at the recent opening of the Royal Academy Summer Exhibition.
The 28-year-old fashionista added a modern twist to her 60s-inspired look by accessorising with a colourful embroidered Charlotte Olympia clutch and lilac nail varnish.
Can Ms Chung put a foot wrong in the fashion world?
Check out Now's high street version of Alexa's designer outfit here...
AX Paris Sleeveless Fitted Dress, £22, Republic
Cream Applique Bird Purse, £15, Debenhams