Thursday 14 June 2012
Jameela Jamil: I'm not showing off my D cup boobs - or my bum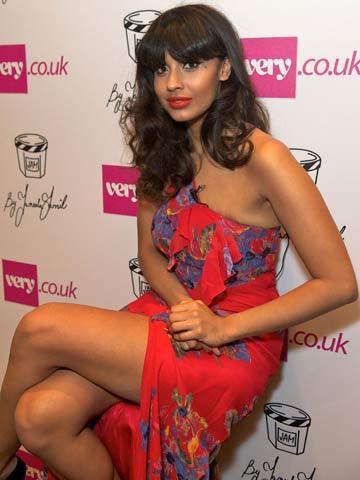 Jameela Jamil launches her first fashion collection JAM for Very.co.uk
Curvy
Jameela Jamil
's first fashion range goes on sale next week, but she won't be modelling any low-cut numbers or rocking any booty-shaking hotpants.
'I'm a D cup and when you have a large cleavage, I think it's really a bit over the top to show it off too much. I'm more of a legs girl,' she told us at the launch of JAM by Jameela Jamil for Very.co.uk.
Jameela's 25 piece collection (sizes 6-20) is available from 21 June and prices range from £20-120.
She may be proud of her pins, but the TV presenter hates her bottom.
'If I could change anything about myself, it would be my arse,' she admits. 'We have a very bad relationship.
'We're not longer on speaking terms. Enough stretch marks to look like an A-Z of London. I'd never show you. That would be weird.'
That certainly would.
SEE PICTURES JAM by Jameela Jamil>>
Alison Tay