Thursday 31 May 2012
Hit the F&F Jubilee Special pop-up shop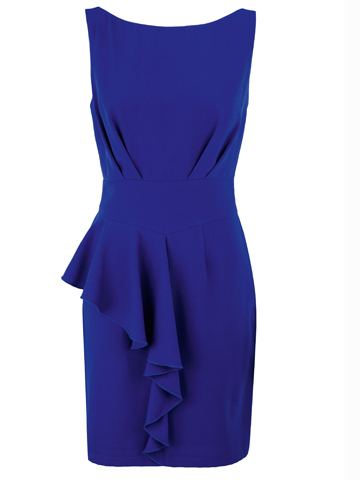 Pick up a patriotic blue dress from F&F for the Jubilee this weekend, £20
If you're in London for the Jubilee Celebrations, make time to stop by the one-off F&F for
Tesco's
pop-up store in Covent Garden.
The vintage style shop is full of pretty dresses, cool tops and super-stylish trousers - all ready for you to try on and take home.
Not only can you browse the latest collections and try them on with the exciting 'Virtual Fitting Room', you'll be able to get your paws on goody bags and indulge yourself with treatments from the Vintage Cosmetic Company.
Hop down there quick smart!
The shop is open to customers daily from 10am - 8pm until Saturday 2 June 2012 in the Covent Garden Piazza.