Monday 03 September 2012
Earn ús while you shop with Quidco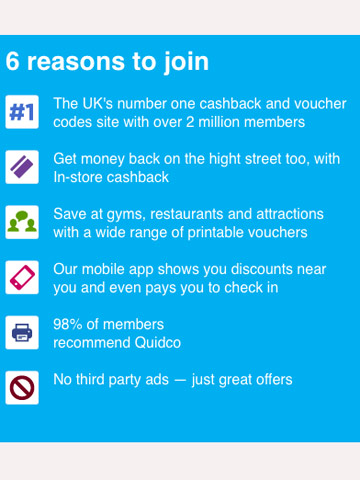 Join Quidco for discounts
GET STARTED
Find an offer you like, click through from Quidco to the retailer and shop as normal.
The price on the retailer's site will be the same as if you'd visited it direct.
If the offer includes a voucher code, enter it at the checkout for a discount.
With printable vouchers, click through from Quidco, print the voucher and present it for your discount.
Offers are available from a wide range of retailers in the fashion, food, music, technology, and financial services sectors.
HOW IT WORKS
Quidco gets a commission from retail partners and pays all of this money into your bank or Paypal account via your Quidco account as cashback.
Or make instant savings with voucher codes (unlike traditional voucher code sites, 95 per cent of codes come with cashback, enabling you to save twice) or printable voucher.
Each week we'll hand pick the best deals out there just for you. Pick Up your copy to see the latest offers now.
Please
click here
to visit the site. Terms and conditions apply.