Saturday 12 May 2012
Nancy Dell'Olio: At 30, Kate Middleton should have fashion fun and not dress like the Queen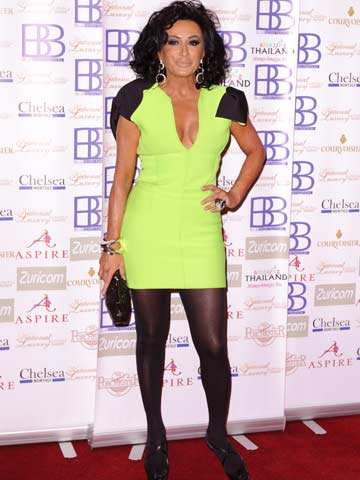 Nancy Dell'Olio split from Sven-Goran Eriksson in 2007
Nancy Dell'Olio has slated Kate Middleton's demure style.
The former Strictly Come Dancing contestant - who's never shy to step out in outrageous outfits - thinks Kate should ditch her high-necked dresses and low hems.
'She is only 30, she doesn't have to dress like the Queen yet,' says Nancy, 51.
'She is still so young, she could have more fun.'
And Nancy doesn't stop there - she's equally unimpressed with Kate's 28-year-old sister Pippa.
'It's perhaps a bit naughty of me,' she tells the Daily Star, 'but in Italy the word Pippa can be used to describe something average, mediocre.'
SEE PICTURES Nancy Dell'Olio in Celebrity fashion disasters>>
SEE PICTURES Kate Middleton Style File>>
NEW PICTURES Strictly Come Dancing Stars arrive at rehearsals>>
NEW PICTURES Strictly Come Dancing 2011 - contestants' dance partners for new series revealed>>
SEE PICTURES Strictly Come Dancing 2010 contestants revealed>>
SEE PICTURES Kate Middleton wears Orla Kiely dress for Royal engagement in London with Prince Charles>>
SEE PICTURES Kate Middleton keeps dress hidden under chic grey coat at first Royal engagement without Prince William>>
NEW PICTURES Kate Middleton and Prince William visit riot victims in Birmingham>>
NEW PICTURES Kate Middleton and Prince William dazzle in LA>>
NEW PICTURES Prince William and Kate Middleton on their visit to Prince Edward Island in Canada>>
NEW PICTURES Kate Middleton dazzles at ARK event>>
Esme Riley