Monday 19 March 2012
Cher Lloyd impresses at US music event in hot leather shorts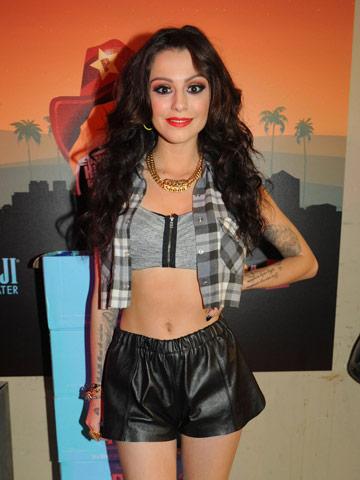 Cher Lloyd is engaged to Craig Monk
Cher Lloyd
is never afraid to make a statement - especially when it comes to fashion.
The 18-year-old showed off some serious style when she stepped out for a performance at this weekend's SXSW music festival in Texas wearing tiny leather hot pants.
Copy Cher's look with this pair of shorts from online favourite ASOS, which are a bargain at only £24.
But don't worry if you're not brave enough to wear your hot pants with a tummy-flashing cropped top, they'll look just as glam teamed with a baggy tee.
Quilted Leather Shorts, £24, ASOS
Shop for Cher Lloyd's style online now...
leather shorts
SEE PICTURES Cher Lloyd rocks bright red wavy bob on X Factor Tour 2011>>
GREAT PICTURES Cher Lloyd visits her old school in Malvern>>
SEE PICTURES Cheryl and Ashley Cole: The story so far>>
SEE PICTURES The life of Cheryl Cole>>
FASHION GALLERY SPECIAL Cheryl Cole's fashion history - the highs and the lows>>
CELEBRITY HAIR Cheryl Cole: From corn rows to curls>>
Beth Shearing