Wednesday 18 January 2012
Cher Lloyd wears a Horace T-shirt on cover of new single Want U Back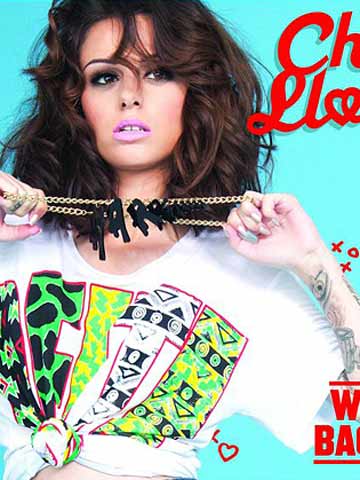 Cher Lloyd recently got engaged to Craig Monk
Former X Factor star Cher Lloyd looks super-stylish on the cover of her new single Want U Back.
The 18-year old singer - who's hoping to crack America with the infectious new tune - rocks a multicoloured tee from Horace that can be yours for only £22.50.
Delta Force Multi T-Shirt priced, £22.50, Horace
Try this crew-neck as a nod to spring's tribal patterning trend - it packs a punch when thrown over leggings or tucked into a high-waisted
skirt.
Shop for Cher Lloyd's look online now...
oversized print t shirt
SEE PICTURES Cher Lloyd in engaged celebrities>>
SEE PICTURES Cher Lloyd style file>>
SEE PICTURES Cher Lloyd launches hot new album Sticks And Stones>>
Marguerite Murphy