Tuesday 17 January 2012
Katy Perry's studded Versace look for less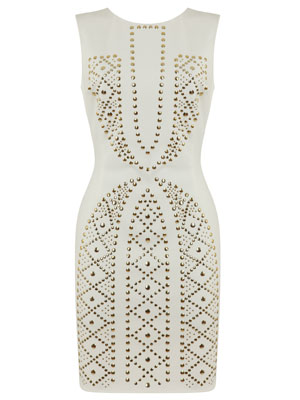 Studded cream dress, £38, Goddiva.co.uk
Katy Perry was snapped wearing a hot studded Versace dress from the SS12 Collection at the 3rd Annual Change Begins Within Benefit Celebration in LA before Christmas.
Miami-inspired fashion is destined to be one of the hottest trends this summer.
Think South Beach and you think Versace!
Which makes this studded catwalk steal the perfect way to look ghetto fabulous this summer.
Available black, cream, lilac and mint - sizes 8 to 14.
Studded Versace inspired cream dress, £38, Goddiva.co.uk
Mira Kozlowska