Friday 23 December 2011
Cheryl Cole: I'm giving amazing Rihanna sexy Ri Ri heels for Christmas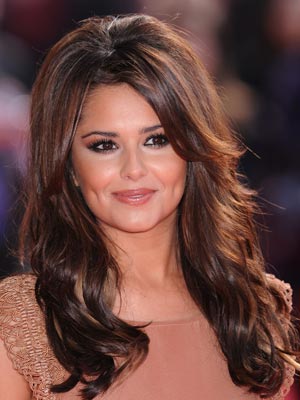 Cheryl Cole has bonded with Rihanna
Cheryl 
Cole has dedicated a pair of leopard print ankle boots from her footwear collection with Stylistpick.com to pop princess Rihanna - and she'll be sending the £119.99 heels to her new BFF as a Christmas present, too.
'Rihanna will be getting Ri Ris,' reveals Cheryl, 28.
'I don't want to spoil it, but I think everyone will be getting shoes from me.'
Fortunately, Rihanna won't be unwrapping Cheryl's signature £79.90 Your Royal Hotness platforms under her Christmas tree.
Stylistpick.com has warned customers to check their shoes as the stitching on the rear 'could become unattached'.
Operations director Savina Barnes tells the Daily Mail: 'Our customers come first at Stylistpick.
'Once we identified that there was potentially an issue with one of the shoes in the Stylistpick collection we re-checked all the shoes in our warehouse and contacted customers who had purchased the shoes to advise them and let them know that if they did have an issue to return the shoes for a refund or exchange.'
'In terms of the "peeling heel", we are only aware of one instance of this.'

Cheryl first met Rihanna when she presented her with the Best International Female gong at The Brit Awards in February.
'Rihanna was smokin' hot,' she gushed.
'I love her, she was the performance highlight.'
In November, Chezza cemented their friendship by Tweeting Ri-Ri her congratulations after the release of her album Talk That Talk.
'@rihanna Killin it once again with #TTT you sexy beeatch!! Farewell is my favourite!! No surprises there,' Tweeted Cheryl.
And last night she and Girls Aloud band mate Nicola Roberts watched Rihanna's final show at London's O2 Arena from a private box.
'Just left last #Loud concert. Amazing!! To put on 98 of the same shows like that and give your all takes something special,' Cheryl told her Twitter followers.
'Congratulations on completing your tour @rihanna Have an amazing Christmas, well deserved break and another amazing year! #illdrinktothat X.'
MORE PICTURES Cheryl Cole's sexy black backless dress shows off new tattoo at The Brit Awards>>
PICTURES See Cheryl Cole and all the stars at The Brits 2011>>
PHOTO GALLERY Cheryl Cole and the other stars' celebrity hair at The Brits 2011>>
MORE PHOTOS See all the photos of Cheryl Cole looking red hot at the Elle Style Awards 2011>>
SEE PICTURES The life of Cheryl Cole>>
SEE PICTURES Cheryl and Ashley Cole: The story so far>>
FASHION GALLERY SPECIAL Cheryl Cole's fashion history - the highs and the lows>>
SEE PICTURES Rihanna's style file>>
SEE PICTURES Rihanna's rise to fame>>
SEE PICTURES Rihanna rocks new red hair and dress to turn on Christmas lights>>
SEE PICTURES Rihanna's sexy concert in New York>>
Anna Duff