Monday 22 August 2011
Blake Lively's bling at Teen Choice Awards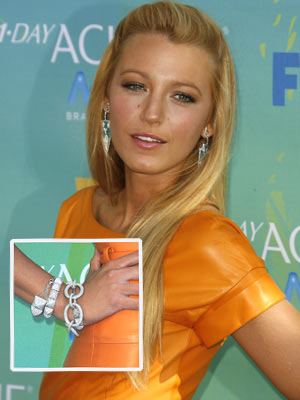 Blake Lively adds sparkle to her outfit with Lorraine Schwartz jewellery
Our girl crush Ms Blake Lively cranks up her signature bohemian jewellery a gear at the Teen Choice Awards.
She teams her Gucci leather dress with stunning crystal-encrusted Lorraine Schwatrz sparklers.
So for your next evening look, be bold like Blake and team
some serious silver bling with a bright dress.
Shop for more sparkling jewellery now...
More New Look...
Mira Kozlowska