Friday 29 July 2011
EXCLUSIVE Geri Halliwell's catwalk debut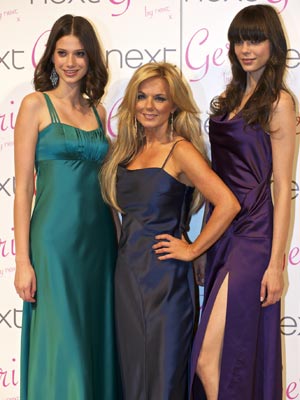 Geri Halliwell premieres her dresses for Next Photo: Ryan Sullivan
Spice Girl Geri Halliwell took to the catwalk this week to launch a capsule collection of designer evening wear exclusively for Next.
Flanked by foxy male models - lucky girl - Geri gave her best Spice Girl strut down the runway as the six glamorous gowns she designed were shown for the first time.
Geri, who launched her swimwear range for Next this summer - told Now, 'I'm used to performing but on the catwalk you're completely exposed. Have you seen the film Bruno?'
'Although you're only putting one foot in front of the other, I was also looking at everyone thinking, "Do you like the collection?"'
Geri's evening wear collection for Next will be available in October 2011.
For Geri Halliwell's full interview, don't miss Now Magazine...
Alison Tay