Tuesday 19 April 2011
Wallis launches new retro prom dress collection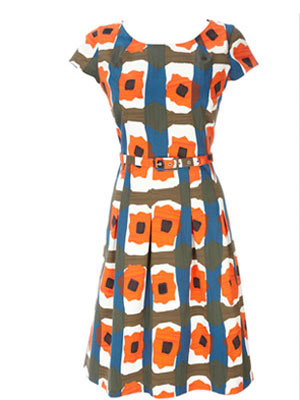 Red vintage poppy dress, £70, from Wallis's 1923 collection
Wallis has launched its second 1923 collection.
1923 - named after the year the high street store was founded - pays homage to original patterns and prints from the Wallis archives.
The new collection includes 5 dresses - each priced at £70 - with a fit, pattern and design inspired by the 1950s.
With bold prints, full skirts and ladylike details, the outfits are sure to be a must-have for a summer wedding or garden party.
The new range follows the launch of a successful capsule coat line last year.
The first collection of 5 coats - with each one representing a decade from the 1920s to the 1970s - was an instant sell-out.
So don't miss the 1950s dress collection - hit the high street running, girls!