Thursday 31 March 2011
Get your hands on the Pearl Lowe for Peacocks dresses launched today!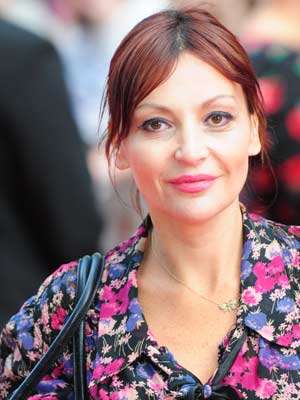 Pearl Lowe has designed a new dress collection for Peacocks
Pearl Lowe is back with her sixth dress collection for Peacocks.
The hugely successful range she's designed for the budget retailer is always a sure-fire hit!
This season sees Pearl's daughter Daisy Lowe modelling the collection again. The vintage vibe is stronger than ever, with inspiration from with the French Rivieria and 60s sex kitten Brigitte Bardot.
'My spring collection is inspired by all the wonderful dresses Brigitte Bardot wore in the south of France in her heyday,' says Pearl.
'I'm blending the best of Hollywood in the 50s with my trademark silhouettes that flatter women of all shapes and sizes. The dresses are easy to pack and look as fabulous on the beach for lunch as they do having cocktails at sunset.'
We couldn't agree more – but you'd better be quick as these dresses fly of the rails and end up on eBay within minutes.
The Pearl Lowe for Peacocks dresses cost £40 each and hit selected stores and online sites today...
Bonita Turner