Friday 14 May 2010
Get Carrie Bradshaw's latest sexy look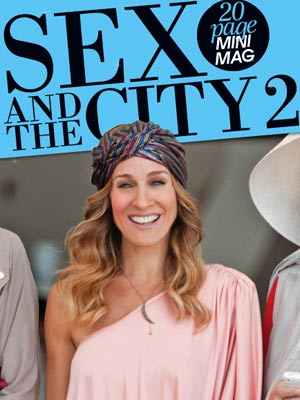 Don't miss Now's 20 page Sex And The City 2 mini mag on sale now
28 May 2010 is the most important date in the fashion calendar for Sex And The City fans.
And here at Now, we knew you'd want the inside style story on Carrie Bradshaw's hot new looks for this summer's frockbuster Sex And The City 2.
Carrie Bradshaw's Halston Heritage dresses are the unsung stars of the show, not surprising since Sarah Jessica Parker, the movie's excutive producer, is creative consultant for the label.
Her sexy one-shoulder wonder costs £216, but luckily for us, thanks to our friends at Lipsy, we don't need to have Sex And The City 2 costume designer Patricia Field on speed dial to copy Carrie's new look.
This dress is £60 and goes on sale on 28 May 2010 to coincide with the release of Sex And The City 2, but you can pre-order from Monday on the Lipsy website...
Alison Tay