Thursday 29 April 2010
Jennifer Lopez makes a style statement in Lanvin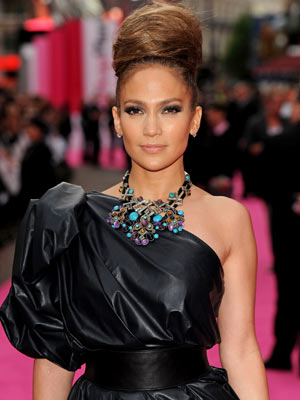 Jennifer Lopez looked stunning at the London premiere of The Back-up Plan
Jennifer Lopez
worked the red carpet at the film premiere of her latest film
The Back-up Plan
in London last night, wearing
Lanvin
.
Copying the look straight from the runway J-Lo teamed the one-shouldered voluminous sleeve black dress with a Lanvin statement necklace – and what a statement it made.
She ensured that her hair didn't take over the look by wearing it off her face in a topknot, allowing the purple and blue stone necklace to do the talking.
See Jennifer Lopez on the red carpet at the London premiere of The Back-up Plan>>
Statement necklaces are so hot right now. Check these Jennifer Lopez-inspired designs online now...
More Asos...
SEE PICTURES Jennifer Lopez attends The Back Up Plan premiere in LA>>
SEE VIDEO Watch The Back Up Plan trailer>>
Jade Sprowson