Friday 22 January 2010
Zoe Lister's statement stripes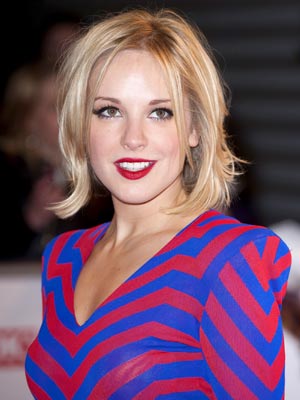 Zoe Lister dazzled at the National Television Awards in blue and pink stripes
While less style savvy stars were dragging their satin floor-sweepers along the red carpet at the National Television Awards, Hollyoaks star Zoe Lister and X Factor darling Dannii Minogue knew that their knee-length numbers in statement stripes were certain to get them on the best-dressed list.
Bold, graphic, trompe d'oeil stripes have set the catwalk ablaze for RM by Roland Mouret and Alexander McQueen, so Zoe and Dannii were well ahead of the fashion game with their National TV Awards frocks.
Zoe wore Alexander McQueen with Yves Saint Laurent heels while Dannii had her vintage Victor Costa frock reworked by J'Aton Couture, her favourite designers from Down Under, to accomodate her +1.
Shop online to get Zoe Lister and Dannii Minogue's statement stripes...


Alison Tay