Sunday 17 January 2010
Grab your Hunter wellies in hot new colours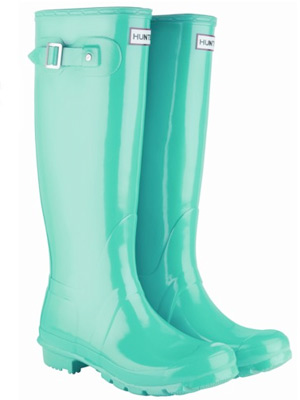 Hunter wellies are now available in shiny turquoise
Hunter wellington boots are the most stylish wellies around and now they're available in a huge range of colours including shiny turquoise, pink, lilac, red, purple, silver and canary yellow.
Perfect for festivals, walking the dog and braving the snow and rain, Hunter wellies are not only beautiful to behold but lightweight, neat fitting and comfortable.
The standard boots come just below the knee but there's also a short mid-calf version.
Celebs love 'em and they'll last you for years.
Team with a bright pair of Hunter fleece welly warmer socks for the ultimate stylish finish.
Shop online for Hunter wellies now...