Thursday 03 December 2009
Look of the week: David Beckham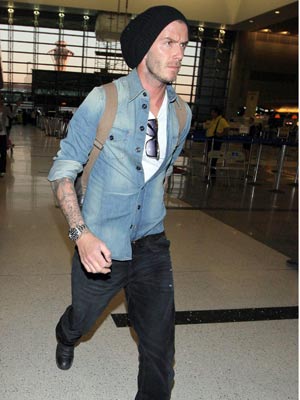 David Beckham's looks could kill at LAX airport
We thought we would mix things up a bit this week and pick a man as Now Online's style winner.
We all openly agreed on the fashion desk that Mr David Beckham definitely has the best look of the week.
If you already have a man, then this is how you should be dressing him for Christmas.
And if you happen to be fun, free and single then you should be looking out for a guy that has fashion sense like Becks.
Jade Sprowson
Shop online now....