Thursday 28 February 2013
Kanye West: I want six kids with Kim Kardashian!
Previous
Next
Kim Kardashian is expecting her first child with Kanye West

As an only child, Kanye West is really keen to have a big family with Kim Kardashian

Kim Kardashian is still getting divorced from ex Kris Humphries
She hasn't even given birth to his first child yet, but Kanye West's told girlfriend Kim Kardashian that he wants six kids!
A source tells Now the rapper, 35, is determined to have a family 'as big as Kim's'.
'Kanye grew up as an only child and the Kardashians have been a revelation to him,' says our insider.
'He wants his kid to have loads of siblings, so he's told Kim not to get cosy with just one baby.
'He'd like them to keep making babies until they have at least six.'
However, pals are worried Kim, 32, who's four months gone, won't be able to cope with five more pregnancies.
'He's scared the hell out of her,' says our source.
'She's already terrified of what's happening to her body.
'Kanye doesn't care and he's doing everything in his power to convince her that he'll love her no matter what her body looks like.'
Eek!
Read more about Kanye West and Kim Kardashian in Now magazine dated 4 March - out now!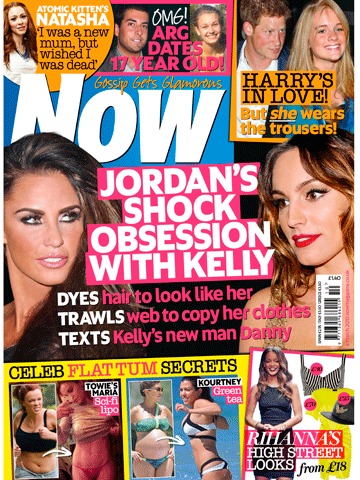 SEE PICTURES Kim Kardashian and Kris Humphries - a love story in photos
SEE PICTURES Kim Kardashian and her family's life in pictures
SEE PICTURES Kim, Khloé and Kourtney Kardashian launch boutique