Friday 23 November 2012
Kelly Brook: Why I turned down I'm A Celebrity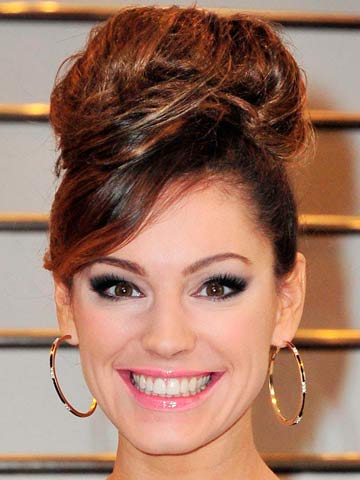 Kelly Brook danced but didn't get naked in Crazy Horse
Kelly Brook has just finished dancing in front of an intimate crowd in Forever Crazy featuring Crazy Horse, but she has no regrets about missing out on a bigger audience.
She says she was offered to go into I'm A Celebrity but shunned it because she doesn't feel 'passionate' about it.
'We are so overwhelmed with reality shows that there isn't much opportunity to showcase your talent because it's not as entertaining as watching someone eat bugs in the jungle,' she says.
'I might have the wrong attitude when it comes to my career, but I felt that I would rather be in this show, watched by 400 people, than be on a show I'm not passionate about being watched by ten million.'
Kelly adds that she feels sexier as an older woman than she did when stripping for shoots as a young girl.
'When I did lingerie shoots when I was younger I would block out the whole experience,' she tells the Daily Mail.
'But now I know how to use my body.'
SEE PICTURES Kelly Brook strips off for Calendar Girls
SEE PICTURES Kelly Brook models New Look lingerie
SEE PICTURES Kelly Brook strips off for new Ultimo range