Monday 19 November 2012
Robert Pattinson beware! Kristen Stewart's odd reason for smoking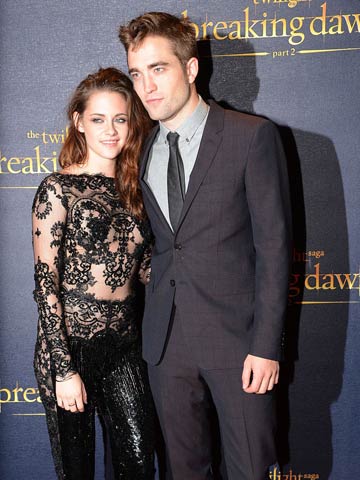 Twilight co-stars Robert Pattinson and Kristen Stewart are a couple in real life
Maybe that was the reason Kristen Stewart always looked so moody at Twilight premieres?
The actress, 22, says she's given up the fags - but claims she wasn't addicted anyway.
'I wasn't addicted to nicotine. I just liked putting something in my mouth,' she declared on the Conan O'Brien show
We don't know if that's a good thing or a bad thing for R-Pattz.
SEE PICTURES Celebrity smokers
SEE PICTURES Robert Pattinson and Kristen Stewart - a love story in photos
SEE PICTURES Robert Pattinson stars in Twilight - an international phenomenon
SEE PICTURES Robert Pattinson and Kristen Stewart kiss at MTV Movie Awards