Friday 19 October 2012
Chantelle Houghton: I don't think Alex Reid ever truly loved me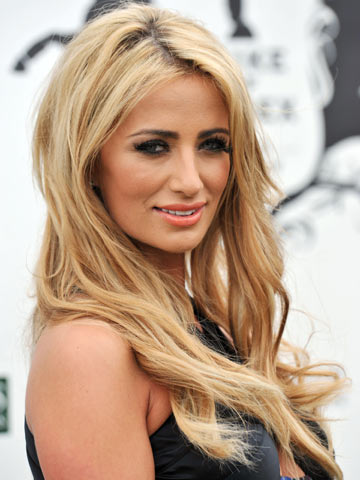 Chantelle Houghton felt she had 'no option' but to split from Alex Reid
Chantelle Houghton dramatically split with cage fighter Alex Reid in September, but the couple had only made love once after daughter Dolly's birth on 17 June.

'I was bleeding so heavily after having Dolly that I went to hospital,' explains Chantelle, 29.

'Alex was away at his mum's so I had to drive myself, which wasn't very nice.

'It started just a couple of days after the one and only time I had sex with Alex after Dolly was born and they said it could have been an abrasion.
'I knew I wasn't ready and should never have done it.'

Now Chantelle is having to adjust to being a single mum.

'I feel like I'm having the worst time of my life, but I'm lucky to have a lot of support,' says Chantelle, who Alex, 37, claims stopped his parents from seeing Dolly.

'When Alex discovered I'd done an interview to defend myself against his accusations, he said to me, "Now it's going to get ugly."

'I feel like such an idiot.

'All those months I think I was in denial.

'I was having sleepless nights, had milk leaking from my boobs and thought that my partner loved me but I don't think he ever truly did.'
SEE PICTURES Chantelle Houghton in Celebrity births 2012>>
SEE PICTURES Celebrity baby names A to Z>>
SEE PICTURES Big Brother's Chantelle Houghton and Preston's love story>>
Lucy Lynch