Friday 28 September 2012
One Direction: It was so embarrassing when mad Swedish fans flashed their breasts at us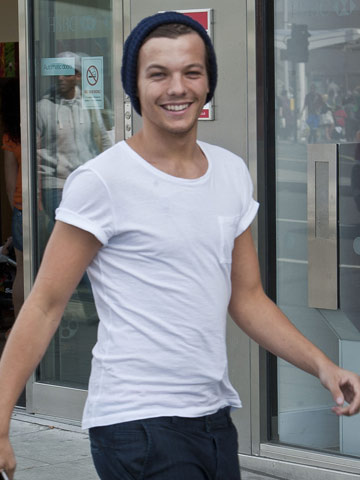 Louis Tomlinson and his bandmates aren't always delighted with their fans' behaviour
One Direction saw a bit too much of their fans during a recent trip to Sweden.
On their visit to the Scandinavian country, the band were hounded by 'mad' female Directioners who chased their car and flashed their boobs.
'The Swedish fans were pressing their breasts up against the car window,' Louis Tomlinson, 20, tells Alan Carr on his TV show.
The lads admit the whole incident left them feeling rather uncomfortable.
'It was quite embarrassing,' says Niall Horan, 19.
One Direction's chat with Alan Carr on his talk show Chatty Man will be screened tonight.
SEE PICTURES Harry Styles and One Direction end US tour with show-stopping concert in Florida
SEE PICTURES One Direction fly from London to Manchester with fans to raise money for Comic Relief
SEE PICTURES Life before One Direction: Funny photos from Harry Styles, Niall Horan and Louis Tomlinson's school days
Rachel McGrath
VIDEO: One Direction's Harry Styles supports Cancer Research UK

VIDEO: One Direction coming soon
VIDEO: Teen Now meets One Direction part 1
VIDEO: Teen Now meets
One Direction
part 2
VIDEO: One Direction at Capital FM Jingle Bell Ball part 2