Tuesday 25 September 2012
Robert Pattinson's new relationship rules for Kristen Stewart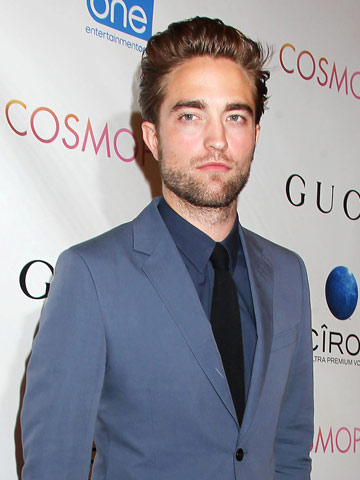 Robert Pattinson was left devastated by Kristen Stewart's betrayal
When Kristen Stewart broke Robert Pattinson's heart after she cheated on him with married director Rupert Sanders, it seemed there was no going back.
Yet in a shock U-turn, R-Pattz, 26, has agreed to give his Twilight co-star a second chance - but only if she sticks by a set of ironclad reunion rules.
'First, there's to be no contact with Rupert - ever,' an insider tells Now.
'And if she's meeting anyone she needs to have someone with her and be open about her location.'
But Rob's rules aren't all one-sided.
'He's agreed to be more attentive,' adds our source.
'And they'll have weekly date nights when they're together and daily calls when they're apart.'
Rob issued Kristen, 22, with his demands after they reunited at his pal Reese Witherspoon'sCalifornian ranch last week.
Read more about Robert Pattinson and Kristen Stewart in Now magazine dated 1 October 2012 - out now!
How I knew Robert Pattinson would take Kristen Stewart back as his girlfriend
Kristen Stewart: People try to suck the soul out of you
Robert Pattinson is dead to me after taking back cheating Kristen Stewart