Wednesday 26 September 2012
Alex Reid: Being dumped by Chantelle Houghton feels almost as bad as what Katie Price did to me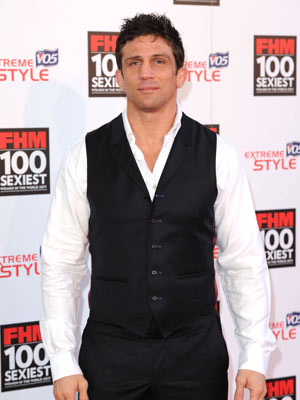 Alex Reid was dumped by Jordan after just 11 months of marriage
Alex Reid admits he's in a bad place since breaking up with Chantelle Houghton.
The new mum, 29, dumped the cage fighter via Twitter on 7 September, just days after he was arrested at their home in Brentwood.
Alex, 37, says the situation has brought back memories of how he felt when Katie Price ended their marriage after just 11 months last year.
'This has hit me for six,' he tells Now's Editor At Large Dan Wootton.
'It feels almost as bad as what Jordan did to me.
'I haven't cried, though, because it's still so early and I've still got hope.'
But Alex says he has a plan to get back on his feet and be happy again.
'I want to go back to the real me, before I was with Miss What's-Her-Face,' he explains.
'I never wanted to be famous just for being famous.'
Read Dan Wootton's full interview with Alex Reid in Now magazine dated 1 October 2012 - out now!
SEE PICTURES Chantelle Houghton in Celebrity births 2012>>
SEE PICTURES Celebrity baby names A to Z>>
SEE PICTURES Big Brother's Chantelle Houghton and Preston's love story>>