Monday 24 September 2012
Britt Ekland: Kate Middleton would be the perfect modern Bond Girl - but she shouldn't sunbathe topless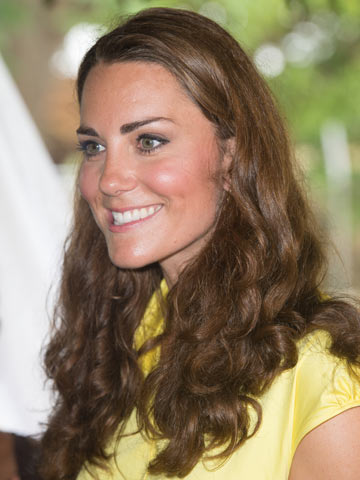 Kate Middleton married Prince William in April 2011
Kate Middleton should appear alongside Daniel Craig in the next James Bond film, according to former Bond Girl Britt Ekland.
Britt - who played Mary Goodnight opposite Roger Moore in 1974's The Man With The Golden Gun - reckons the Duchess of Cambridge has all the right qualities for the 007 series.
'Kate would be perfect as the modern Bond Girl, they should sign her up,' says the 69-year-old.
'A Bond Girl has to be a superwoman. The Duchess of Cambridge would be ideal - she has a presence, is strong and feminine.'
But there's one thing that Britt thinks Kate, 30, could improve on if she's to make her big screen debut.
The actress wasn't impressed when photos of Kate sunbathing topless at her and Prince William's chateau in Provence were published in French magazine Closer earlier this month.
'One thing I don't agree with is sunbathing naked,' Britt tells the Daily Mirror.
'In my 70 years, I have never let my boobs be damaged by the sun. Face OK, boobs no.'
SEE PICTURES Kate Middleton and Prince William visit Tuvalu
SEE PICTURES Kate Middleton and Prince Harry enjoy London 2012 Closing Ceremony without Prince William
SEE PICTURES Kate Middleton, Prince William and Prince Harry watch cousin Zara at the Olympics
Anna Duff