Saturday 22 September 2012
Robert Pattinson keeps schtum about Kristen Stewart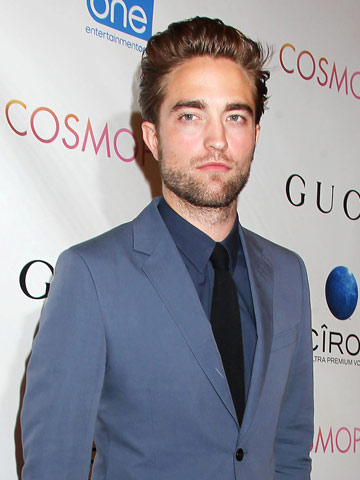 Robert Pattinson keeps his feelings to himself
Robert Pattinson, 26, may have forgiven ex Kristen Stewart, 22, for cheating on him but don't expect to hear him talking about Kristen in interviews.
'Rob's told movie bosses he won't be dragged into discussing K-Stew's infidelity,' says a source.
Rob and Kristen are set to hit the red carpet together for Twilight: Breaking Dawn Part 2 premieres and fans can't wait to see them together.
Since their split, Rob hasn't been short of admirers - but our spy says: 'The female attention was getting a bit much for him.'
Read more about Robert Pattinson and Kristen Stewart in Now magazine dated 24 September 2012 - out now!
SEE PICTURES Robert Pattinson and Kristen Stewart - a love story in photos
SEE PICTURES Robert Pattinson stars in Twilight - an international phenomenon
SEE PICTURES Robert Pattinson and Kristen