Tuesday 18 September 2012
Make up your mind, Harry Styles! Is it Pixie Geldof or Cara Delevingne?!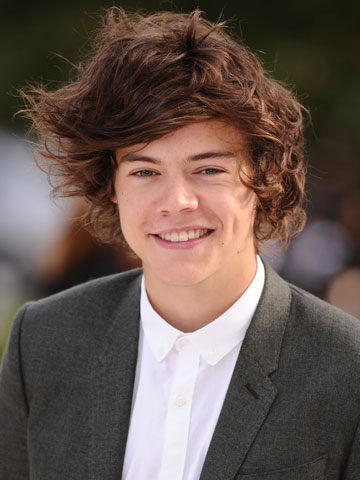 Harry Styles gets a lot of attention from the ladies
Harry Styles has been spending time with yet another older woman.
The One Direction singer was spotted heading back to his bachelor pad with Pixie Geldof, 22, after partying at London's Groucho Club last week.
The pair had been out to celebrate Nick Grimshaw's final late night Radio 1 show before taking over from Chris Moyles in the morning.
This isn't the first time that Harry has hung out with Pixie.
Nick, 28, organised an intimate dinner for the 1D star's 18th birthday in February at East London's trendy Shoreditch House, where Harry spent most of the night chatting to Bob Geldof's youngest daughter.
But Harry was last night spending time with another rumoured love interest.
He made an appearance at London Fashion Week's Burberry Prorsum show, which was also attended by model Cara Delevingne, 20.
Last month, Harry and Cara were snapped together in the singer's Range Rover after leaving the exclusive Olympic VIP club at Omega House in London's West End.
SEE PICTURES Harry Styles and One Direction perform new song Gotta Be You on German TV show
SEE PICTURES Harry Styles and One Direction at Capital FM Jingle Bell Ball 2011
SEE VIDEO Harry Styles and One Direction mobbed by screaming fans in London
Anna Duff
Harry Styles supports Cancer Research UK

One Direction coming soon


Teen Now meets One Direction part 1
Teen Now meets One Direction part 2
Capital FM Jingle Bell Ball part 2