Friday 14 September 2012
Victoria Beckham 'heads home' on multicoloured scooter after showing collection at New York Fashion Week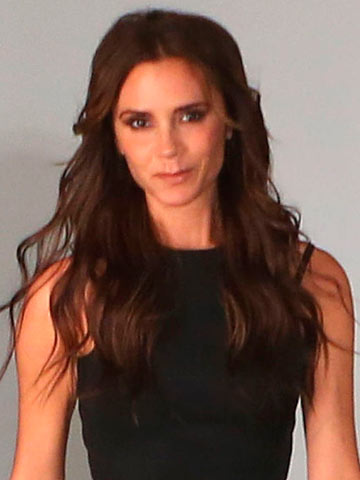 Victoria Beckham looked pleased after presenting her new collection in New York
Victoria Beckham has been having fun backstage at New York Fashion Week.
The designer hopped on the back of a girlie multicoloured electric scooter to pose for a funny Twitter photo after showcasing her new collection on the runway - and it seems the rock chick look suits her.
'Long day at work,headed home,how long do you think it will take? #evolveelectric x vb,' Tweeted Victoria, 38, along with the snap.
Victoria's husband David, 37, and 14-month-old daughter Harper Seven sat in the audience to watch the former Spice Girls singer present her Spring Collection Debut at New York Public Library.
She looked overwhelmed by the tremendous applause she received following her catwalk show.
'Relieved!!! Can't believe it's over. Thank you #vbteam!!! #vbss13 #nyfw X vb,' Tweeted Victoria.
SEE PICTURES David Beckham's wife Victoria performs with Spice girls at Olympics Closing Ceremony
SEE PICTURES Victoria and David Beckham: A love story in pictures
NEW PICTURES Victoria Beckham performs with Spice girls at Olympics Closing Ceremony
Anna Duff